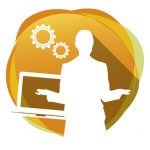 Investment theme: Building skills and confidence
Purpose:
To fund the set up and running costs of a womens gardening group and womens environmental projects including training, resources and administration costs.
Amount awarded: £4623
Location: Glasgow City
Full description
The grant is to establish a women's gardening group in the Toryglen area of Glasgow. The award would fund a 12 week programme target women socially excluded women from the area's recently burgeoning refugee & asylum seeking community. These women face a number of barriers to participating in the organisations currently successful mixed volunteer programmes. The sessions would accommodate 10 – 15 women per session, some of whom would attend the whole 12 week programme, others on a drop-in/taster session basis. The grant would fund the salary of one workshop leader to facilitate the programme, direct costs (materials, plants/seeds) and the purchase of a laptop computer which would benefit the organisation in the longer term.