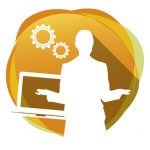 Investment theme: Building skills and confidence
Purpose:
Towards the cost of delivering 6 performances of the play 'Blood Red Roses', which raises awareness of domestic abuse and its affect on families and communities.
Amount awarded: £1890
Location: Glasgow City
Full description
The play wil be delivered at various communtiy locations and the audience usually consists of staff and volunteers from the statutory and voluntary sector. The play portays the life of a family who have lived with domestic abuse for many years and how this had adversly affected them. It also explores society's role in the acceptance of domestic abuse and challenges this position. We would like to deliver 6 performances in 2006.