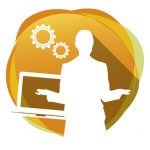 Investment theme: Building skills and confidence
Purpose:
to contribute towards the cost of providing a creche and refreshments for participants of the programme.
Year of grant: 2017
Amount awarded: £1,440
Location: Denny
Full description
The grant will contribute towards the costs of a 16-week series of two-hour Early Years workshops for mothers and their 3-4 year old children, called Learn with Fred. Developed by Community Learning and Development at Dundee City Council, each child is given a teddy called Fred, which is used as a physical tool or focus for learning each week. Aims are to close the attainment gap by supporting vulnerable Mums and children with noticeably less developed learning abilities, build better parenting skills, lessen parental isolation, create a foundation of literacy and highlight the importance of parents as the main educators of children. An award would fund the provision of a crèche for younger children (£1,350) and refreshments, (£90.) Beneficiaries will be 6-8 Mums and 6-8 children.