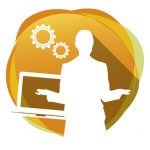 Investment theme: Building skills and confidence
Purpose:
Towards the cost of an International Women's Day event.
Amount awarded: £600
Location: East Renfrewshire
Full description
The women in the various communities and cultural backgrounds resident in the various communities in East Renfrewshire will engage in a celebration of women, will form links and understanding by coming together to engage and participate in a joint project, focusing on creating friendship wall hangings all invited to wear regional, national dress, launch a year long project in 2007 around the villages and suburbs of East Renfrewshire to come together in an exhibition in 2008. Share food, songs and traditions.