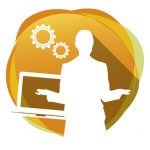 Investment theme: Building skills and confidence
Purpose:
Towards the cost of an International Women's Day event.
Amount awarded: £3754
Location: City of Edinburgh
Full description
International women's day many local groups, individuals and agencies providing women's services together to celebrate and discover more about women's rights and struggles. Local women who can feel isolated can be attracted to this event and by participating in IWD can feel more confident to participate in other opportunities. The group have been exploring the facilities available in their local community and discovering areas which they would like to campaign to improve. They have been involved in many learning opportunities and have identified other learning opportunities to be explored next year.