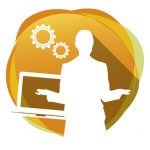 Investment theme: Building skills and confidence
Purpose:
Towards the cost of child care.
Amount awarded: £4190
Location: City of Edinburgh
Full description
The grant will be used for child care for 12 trainees during their 12 week WOW programme that enhances their self confidence and self esteem and provides support in identifying goals for employment and/or further education and training. The course includes a three week work placement. Lack of appropriate and affordable childcare is the major obstacle for women living in disadvantaged socio-economic area of South Edinburgh. Childcare will include necessary after-school care.