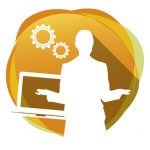 Investment theme: Building skills and confidence
Purpose:
Towards the cost of developing and delivering a 10 day 'Women into Enterprise' course for 8 women.
Amount awarded: £4800
Location: City of Edinburgh
Full description
The group is proposing to develop and deliver a 10 day Women into Enterprise course for 8 women from their target group. Many of the women want to be self employed and enterprising but feel it is not an option - this course will bring possibility into reality. The group undertook a short feasibility study to establish interest in a Women into Enterprise course as a result of potential funding through Community Business Scotland Network. However, the funding opportunity with CBSN has been pulled at the last minute and they have generated a strong level of interest and an outline programme of learning. They would like to continue with this pilot project. All eight women who will take part in the course will be from priority groups and priority areas.