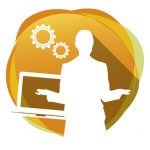 Investment theme: Building skills and confidence
Purpose:
Towards the cost of furnishing new self contained flats.
Amount awarded: £3375
Location: Angus
Full description
The grant will be used to furnish the new self contained flats for women and their children fleeing domestic abuse. At present the refuges are communal living, which although has its benefits does not always suit all women and their children. This new project will give them all the same levels of support, however, they will have their won personal living space. Women and children fleeing domestic abuse need to come into an environment that is welcoming and warm, which they hope to make the flats into. This will help address the issue of domestic abuse.