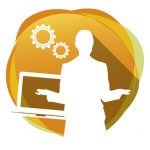 Investment theme: Building skills and confidence
Purpose:
Towards the cost of facilitating one group meeting per month.
Amount awarded: £500
Location: Scottish Borders
Full description
The aim is to introduce women to local educational training and employment facilities, by using informal, relaxed approach. Women who would not otherwise have this opportunity due to rural and/or experience disadvantage(s). The women will be encouraged to take up offers of appointments with local career advisors and/or local lone parent advisors if they indicate an interest.