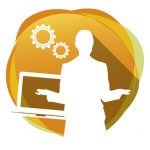 Investment theme: Building skills and confidence
Purpose:
Towards the cost of one year's salary and expenses of a finance/funding development worker.
Amount awarded: £5000
Location: East Renfrewshire
Full description
As a result of our successful development as a group, our part time workers are spending an increased amount of time on finance and admin duties. With the opening of our first refuge in August this year, our workload will increase considerably. We are concerned therefore about the implications this will have on other aspects of our service. The recruitment of a dedicated finance/admin worker would allow us to concentrate on supporting women children and young people.