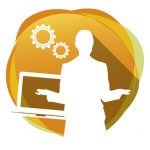 Investment theme: Building skills and confidence
Purpose:
To contribute towards the running costs of the centre during its relocation to Shandwick Shopping Mall for 1 year due to the rebuild of the church where the centre is currently based.
Amount awarded: £3500
Location: Glasgow City
Full description
The organisation must relocate to another venue for a year due to the renovation of its current site. Funding would help support the additional costs of rent, heating, lighting and insurance while they are in the new accommodation.