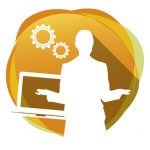 Investment theme: Building skills and confidence
Purpose:
To contribute towards the yearly running and overhead costs of the centre and volunteer expenses.
Amount awarded: £5000
Location: Glasgow City
Full description
Funding is sought to contribute to course running costs and centre overheads. These will include administration, volunteer expenses, course materials, sessional staff and building costs. Funding will help provide a wide range of opportunities which will attract new and existing women into the centre. It will provide stability and ensure that volunteers are not out of pocket. The activities provided will build links between individual women in the community and between individuals and wider opportunities such as college. Gaining qualifications such as IT will help improve women's employability which may in turn helps their quality of life.