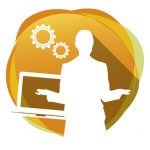 Investment theme: Building skills and confidence
Purpose:
Towards the cost of involving creative art worker and purchase materials for the work.
Amount awarded: £500
Location: Renfrewshire
Full description
Offer new citizenship opportunities and a voice to women who may not normally have the opportunity to explore issues of trade, aid and debt in a group. Employ arts worker on a sessional basis to work with WTFC to contribute to the Make Poverty History workshops on trade, aid and debt with at least 2 women's community groups already identified. Support participants in developing creative and cooperative ways to express the impact of trade, aid and debt issues on women in different parts of the world ed using music, drama and collage/banner making.