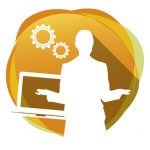 Investment theme: Building skills and confidence
Purpose:
to contribute towards running wellbeing sessions.
Amount awarded: £2000
Location: Edinburgh
Full description
The grant will contribute to the cost of running a programme of workshops for members of their weekly woman's group. It will cover the cost the funding group sessions, room hire, materials, and contribute to the salary of their Woman and Families worker. The sessions will cover personal development, employability and parenting skills. Each programme will have 4 sessions and there will be three programmes in total. The women's group has a total of 60 members and it is anticipated that 24-30 will choose to attend these additional sessions. The main group offers well-being support such as healthy eating, exercise, visits and contact with other community groups. The women involved will be socially isolated and effected by poverty and chaotic lifestyles.