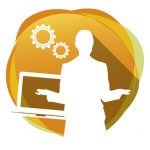 Investment theme: Building skills and confidence
Purpose:
Towards the cost of training and service development costs.
Amount awarded: £3300
Location: City of Edinburgh
Full description
The grant will be used to help provide training and service development costs enabling intercultural crèche to support 16 women experiencing discrimination and disadvantage (!4 BME) to gain respite, study, train, work or access Centre services. Especially young mothers under 30 from BE communities who are at risk of social and economic isolation through fear of racist attacks, the high cost of child care in the city centre and discrimination in employment.