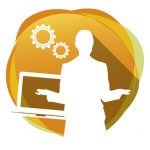 Investment theme: Building skills and confidence
Purpose:
Towards the cost of yoga tutor, room hire, refreshments, crèche and staff training.
Amount awarded: £240.82
Location: City of Edinburgh
Full description
Single gender yoga opportunities will offer local BME women, unable to access mixed gender provision because of cultural restrictions, to benefit from health advice/techniques to relieve stress/enhance well being in a culturally competent environment. Offering free childcare will assist women without family support to access community learning. By offering crèche staff Volunteer management and Diversity Training, more women will be enabled to participate in the crèche as volunteers, gaining new transferable skills and improving their confidence and employability.