Background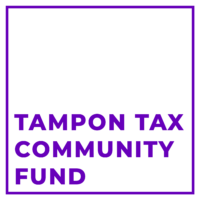 The Women's Fund for Scotland makes grants to projects across Scotland that support women's development, self-sufficiency and social and economic equality.
Established in 2002, we have distributed over £2m in grants to over 700 community groups and local charities run by or for women.
We are working with Foundation Scotland and the UK Community Foundation to deliver the Tampon Tax Community Fund in Scotland.
The Tampon Tax Fund allocates funds generated from the VAT on sanitary products to projects that improve the lives of disadvantaged women and girls.
Aim
To support projects across Scotland that promote women's development, self-sufficiency, and social and economic equality. Our vision is of a Scotland that is safe, healthy, prosperous and connected because women and girls have been encouraged and supported to reach their full potential. All members of the community will benefit from the empowerment the Fund brings to women.
Making A Difference
The Women's Fund for Scotland makes grants across three key themes
building skills and confidence
improving health and well-being
building social networks
There is no organisational income cap for applicants, however applications from organisations with an income below £250,000 may be prioritised over larger organisations.
Awards
The Tampon Tax Community Fund- Grants up to £10K
The Women's Fund for Scotland is working in partnership with UKCF to deliver the Tampon Tax ​Community Fund.  The fund ​aims​ ​to​ ​support​ ​women​ ​who​ ​are​ ​most​ ​marginalised​ ​to​ ​overcome​ ​barriers that​ ​prevent​ ​them​ ​from​ ​fulfilling​ ​their​ ​potential. ​
The​ ​programme will benefit women and girls, investing in a wide variety of projects, that make a tangible and long-term difference to health, well-being, confidence and social/economic activity, as well as addressing equality gaps.
This​ programme aims to fund ​small​-scale interventions, ​​which​ ​will​ ​make​ ​a​ ​considerable difference to the lives and happiness of women and girls by raising the aspirations of girls and women and combating the influences that affect their confidence.
Making A Difference
Grants of between £5,000 and £10,000 are available to registered charities and constituted groups which meet the following criteria:
Organisations that have been established by women or girls.
An organisation that has been established with the key aim of working with women and girls only.
The majority of beneficiaries served by the organisation are, women and girls.
Grassroots organisations offering localised support.
Organisations working with beneficiaries with multiple disadvantages.
User led organisations .
Sustainable projects that provide long-term solutions to the people they are helping.
Eligibility checklist
A bank account must be set up in the name of the group
There must be at least 3 unrelated members on your management committee
Committee meetings must have a quorum of at least 3 unrelated members present
There must be at least 2 unrelated cheque signatories
Exclusions:
Groups in receipt of Tampon Tax funding
Statutory organisations, including schools
Individuals
Activities of a party political or exclusively religious nature
Paid for marketing and advertising
Purchases of capital equipment
Retrospective costs
Trips abroad
Timescales
This fund is open from Monday the 2nd of September till the 7th of October, at 12pm.
Please allow 10 weeks for a decision – your project start date should not be less than 10 weeks from submitting your application as we are unable to fund retrospectively.