Background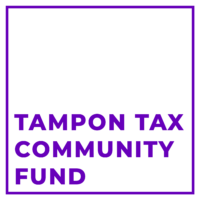 The Tampon Tax Fund allocates funds generated from the VAT on sanitary products to projects that improve the lives of disadvantaged women and girls.
Priorities
To support projects across Scotland that promote women's development, self sufficiency and social and economic equality.
The fund is keen to support projects working in one of three priority areas;
building skills and confidence
improving health and well-being
building social networks
Eligibility
This fund is open for applications from:
Registered UK charities
Charitable Incorporated Organisations
Constituted Community groups
Companies Limited by Guarantee
Community Interest Companies
Co-operatives – registered Community Benefit Societies and registered Industrial and Provident Societies
Credit Unions
Social Enterprises
If you are applying in partnership or as part of a consortium the organisation submitting the bid must be an eligible entity from the list above, this organisation will manage the funds if successful.
Funding to Community Interest Companies and other non-charities may include conditions to restrict funding to charitable objectives only.
Exclusions
This fund is not open for applications from:
Groups in receipt of Tampon Tax funding from another funder
Statutory organisations, including schools
Individuals or individual sponsorship
What we won't fund:
Use for activities of a party political or exclusively religious nature
Paid for marketing and advertising
 Purchases of capital equipment
Costs reimbursed or to be reimbursed by funding from other public authorities or from the private sector
 Interest payments (including service charge payments for finance leases)
Timescales
The fund will open on Monday 17th September with completed applications to be received NO LATER than 4pm on 26 October 2018.
 Decisions can be expected by 21st December 2018.
The project start date should be on or after 25th January 2019 – projects starting BEFORE 25th January 2019 will not be considered.
How to Apply