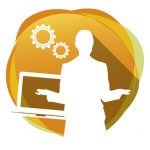 Investment theme: Building skills and confidence
Purpose:
Towards the cost of "The Working Lassie" International Women's Day Event.
Amount awarded: £1250
Location: Dumfries and Galloway
Full description
The Working Lassie - with older women's groups - a special event to mark International Women's Day 2006 to celebrate the contribution working women have made to the economic life of Annandale and Eskdale. This event aims to be an opportunity to celebrate the contribution older women make and have made to the cultural and economic life in the area.