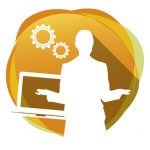 Investment theme: Building skills and confidence
Purpose:
To cover the cost of an International Women's Day event to be put on by the group. Costs include venue hire, catering, advertising, translator fees and a creche.
Amount awarded: £2960
Location: Scottish Borders
Full description
Towards the cost of a one day event in the Scottish Borders celebrating International Women's Day 2010. The event will bring together up to 100 women from across the Scottish Borders to engage in workshops with a focus on improving emotional health and well being and raising awareness of local support services.