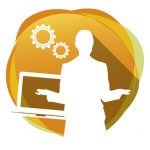 Investment theme: Building skills and confidence
Purpose:
Towards the cost of an International Women's Day event.
Amount awarded: £1000
Location: Clackmannanshire
Full description
The event will benefit women of all ages in Clackmannanshire. It will be intergenerational but the planning and development will be carried out by young women 12-25 from regeneration areas. Providing opportunities for young people to gain experience and skills involved in organising the event, by providing participants with the opportunity to take part in activities that promote wellbeing, independence and assertiveness, by looking in which many of these activities could be sustained within the local community in the future.