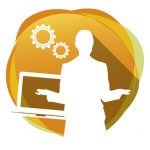 Investment theme: Building skills and confidence
Purpose:
Towards the cost of holding a women's social event for black and ethnic minorities.
Amount awarded: £1600
Location: City of Edinburgh
Full description
This event will help make existing and new families come together and they hope to build and support social networks and strengthen community cohesion. Also the group aim to encourage isolated women to build confidence and develop contact through other females in the community. This event will also provide further opportunity for women to identify areas of development and needs for women in Edinburgh. It will raise and enhance the profile of Hand in Hand as a group and provide positive role models for other females to participate and contribute to activities and events in the community.