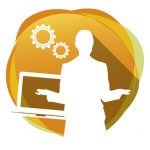 Investment theme: Building skills and confidence
Purpose:
Towards running costs of a Mother and Toddler Group.
Amount awarded: £5000
Location: Glasgow City
Full description
The grant would contribute towards the cost of running a mother and toddler group (one afternoon a week for a 12 month period), specifically targeted at increasing access to the Hidden Gardens by young mothers from the BME community. Costs include salaries, materials and marketing and workshop costs. The need for a mother and toddler group to encourage involvement of young mums from the local communities in the hidden gardens, has been identified through local strategies. Research identified that these young mothers feel particularly isolated, with very few public amenities where they feel comfortable or can take small children. The group will improve quality of life for those involved by addressing any feelings of isolation through providing opportunities to make new friends, as well as increasing confidence by developing new skills within a supportive environment.