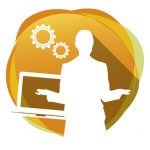 Investment theme: Building skills and confidence
Purpose:
To cover the cost of a dance programme developed for and with women from Leith and performance work by women presented on International Women's Day 2011.
Amount awarded: £3850
Location: City of Edinburgh
Full description
The grant requested is allow Lanua to deliver a series of 18 2 hour dance workshops for women in Leith culminating in a performance to help mark International Women's Day in 2011. The performance will be designed by the women supported by professional dancers. The aim of the workshops are to build the women's self awareness, confidence, communication skills, coordination and musicality. 20 women will directly benefit with the free performance benefiting many more.