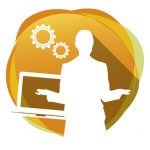 Investment theme: Building skills and confidence
Purpose:
to contribute towards training and travel expenses.
Amount awarded: £2000
Location: Glasgow
Full description
The grant will allow ongoing training for the Volunteer Co-ordinator and will fund reasonable expenses for the 62 current volunteers. A grant would cover £500 towards staff development by funding the Volunteer Co-ordinator to attend training courses in Handling Difficult Situations and Capacity Building and Development Support; Volunteer training in REHIS food hygiene, (£1,200) and first aid (£60); a contribution towards volunteer expenses for the 62 current volunteers over the period of the award, (£240.) Around 33% of the volunteers are former service users who benefitted from the volunteer "buddy" system, which enables particularly vulnerable women to participate in the many activities. Because these volunteers can offer peer-to-peer support, they are a tremendous asset, but as they are low-income individuals, covering their expenses is key to keeping them involved. They contribute greatly to helping vulnerable women experience a significant increase in self-worth, participate more fully in community life and have more positive life experiences. Around 250 women are expected to benefit.