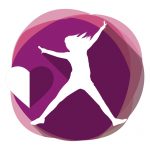 Investment theme: Improving health and well-being
Purpose:
to contribute towards creating and producing information resources
Year of grant: 2016
Amount awarded: £9,418
Location: Edinburgh
Full description
This grant would pay for staff time (£5,370), volunteer expenses & travel (£690); administration/organisational costs (£576) to produce two very specific Airing Pain programme/podcasts: one on vulvodynia (persistent, unexplained pain in the vulva); the other on interstitial cystitis/chronic bladder pain (pain without infection). The programmes will be broadcast twice a week for a fortnight and will then be available as a downloadable podcast from the Pain Concern website. Organisations will then be able to embed the podcast on their websites and/or use accompanying publications/materials which will include a transcript of the programmes; an Information Standard-accredited leaflet for each topic; magazine articles and a small number of CDs will also be made (£1,718). Up to 10,000 could access the programmes.