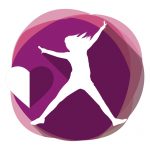 Investment theme: Improving health and well-being
Purpose:
to contribute towards purchasing slings, demo equipment, printing flyers and room hire.
Amount awarded: £1814
Location: Dumfries
Full description
The grant will contribute to the costs of introducing fortnightly sling meet sessions in the Annan and Castle Douglas areas to reach an additional 100 families in the first year, starting in May. The grant will be used to buy three varieties of baby carriers/slings that can be hired out to parents (£1,033 for 27 slings); two sets of demonstration dummies and equipment for teaching (£660); and funds towards room hire (£107). The project has recently trained two more volunteer babywearing consultants and requires demonstration equipment for each volunteer, rather than trying to share equipment over a wide geographical area and different group meetings. By buying more slings, the project will also be able to offer a choice to parents, and operate a sliding scale of hire costs, with no deposit, to appeal to low income households.