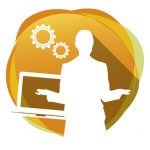 Investment theme: Building skills and confidence
Purpose:
To run an IWD event.
Amount awarded: £3500
Location: Stirling
Full description
To run an IWD event. This grant will help communities to come together to celebrate different cultures, learn from each other about their traditions customs to mark IWD. 500+ people will benefit from bringing all community groups together and increase involvement of different communities and will allow communities to integrate and learn from each other. This project will allow many women to come out from their homes, make new friends and develop appropriate support networks with people who make them feel comfortable and safe. This way it will improve quality of life of many women with language or cultural barriers.