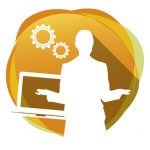 Investment theme: Building skills and confidence
Purpose:
to contribute towards running a 6 month confidence building training programme.
Amount awarded: £2000
Location: Dundee
Full description
The grant will contribute to the cost of running an enterprise training programme for young women aged 16-24 years. The budget will cover marketing, trainers, materials, volunteer travel and advertising. The course will run weekly for a six month period and will involve 45 participants. The participants will be involved in running a small social enterprise as a training experience and will be encouraged to work as a team, to have sub groups with delegated tasks and to take responsibility for planning and development. The focus will be on helping the participants to develop new skills and levels of confidence. Guest speakers will be invited to come along and part of the experience will involve completing accredited training courses eg First Aid. The opportunity will be aimed at more isolated young women from BME communities.