Now working out even better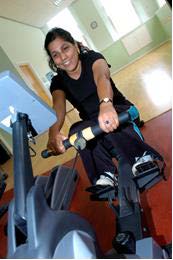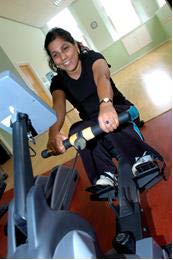 Over the last two years Glasgow has seen an explosion in the number of female refugees and asylum seekers, and many of them have very specific health needs. The same is true for the Black and Ethnic Minority (BME) community. REACH provides culturally sensitive clinical health services and information to both these minority groups and is working to integrate them through their women's health and fitness programme.
REACH successfully applied for funding for additional upgrading of their mini-gym. Thanks to a £2000 grant through the Women's Fund for Scotland, the new mini-gym is now up and running and with it female membership is on the rise. Another coach has been taken on and further classes have been made available. The heart of the minority community is beating stronger than ever as a result.
"The physical health and well-being of women attending the classes has been greatly improved by participating in the programme" Shehla Ihsan, Chair