Sue Robertson
Sue is now retired and was previously the Director of One Parent Families Scotland.  Sue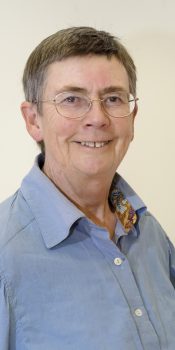 has extensive experience of working with other women's organisations, including chairing Engender for many years and having links with feminists in academia and in the third sector, some of whom are donors.
Sue's personal skills include networking and knowledge of issues facing families.
Sue has extensive experience of establishing local and national services for families and of negotiating a variety of funding which gives an awareness of the wider funding environment in which the Women's Fund operates. She has also been involved as a voluntary Board member in a variety of organisations with a local, regional and national remit and is presently chairperson of FirstHand Lothian and a Team Leader at a Trussell Trust Food bank. Through Engender knowledge has been gained of women's issues locally, nationally and internationally. She escapes from meetings by hillwalking and swimming and spending time with her grown up family.
---
Judy Russell 
Judy is on the Board of Directors for Wiston Lodge.  Trustee for the Pump House Trust and engaged in various philanthropic ventures.
Judy is a member of Schiehallion (Giving Circle) and the Network for Social Change.
Judy has also served on the Steering and Grant making Group for the Women's Fund from 2002, and then on the Foundation General Grants Panel for two years.
---
Adrian Bell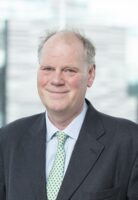 Adrian is a commercial lawyer has been with Morton Fraser for 25 years.
He specialises in company law and commercial contracts and also advises on partnerships (both for trading and investment) and charity law, with a particular emphasis on charitable entities and their governance.
Adrian also has wide experience of the third sector advising on charity formations and governance, charity re-organisations and mergers.
Adrian joined the Women's Fund for Scotland in January 2019 initially to provide us with his expertise and was delighted to be invited to join the Trustee group
---
Anne Meikle
Anne has over 30 years' international experience working in the field of equality and human rights and has managed key equality projects at local authorities in Scotland, Save the Children Fund and at the Equal Opportunities Commission.
Since setting up her own consultancy business, Anne has undertaken a number of varied consultancy projects specializing in equality, project design and planning, research, and monitoring and evaluation. Anne has developed and designed training and learning materials on equality issues including the Equality Duty; the economics of equality; equality in employment policies, occupational segregation, and equal pay. She also has training and policy development experience on gender-based violence.
Anne has co-authored numerous publications including, guidance on economic development and equal opportunities; the contribution of childcare to economic development; policy and gender based violence; and practical guidance for businesses on issues of legal compliance and best practice in equality.
In her role as Policy Manager at WES, Anne has led research into the business landscape for women in Scotland, the UK and internationally and supported policy development and best practice identification. She continues to run her own consultancy business and is a member of the International Association of Feminist Economists, the Scottish Women's Budget Group and the T20, the think-tank of the G20.
Anne joined the Board in 2019 and has been sharing her policy and business expertise.
---
Jan Torrance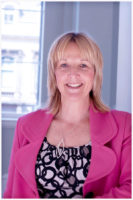 Jan has over 35 years marketing communications and public relations experience across a wide range of sectors. Awarded the Diploma in Teaching in Further Education in 2011 and spent 5 years in Further Education teaching undergraduates; post graduates at Glasgow Caledonian University and Chartered Institute of Marketing courses at City of Glasgow College.

Jan works for the SQA in Qualifications Development utilising her skills and experience as a Qualifications Officer with a focus on developing qualifications in Management, HRM and Advertising, Marketing and PR. She also delivers Public Relations modules at Glasgow Caledonian University.
Jan has supported the work of the Women's Fund for Scotland for many years. In her role as Head of communications for Foundation Scotland she played an integral role in the work of the Fund focusing on lifting the profile and supporting their funding applications particularly for the Tampon Tax Fund.
She was keen to continue her support as she moved back into education and is delighted to have joined the Board of trustees.
---
Beth Edberg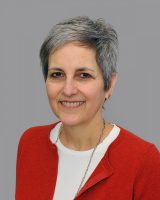 Beth Edberg has been involved in helping others since going door to door in Tucson, Arizona to fill her orange UNICEF box, in the 1970's. She believes in thinking globally and acting locally and that with the help of other women, we can each rise up and strengthen our own communities.
Beth is an educational consultant, author and founder of Bee all you can. She believes passionately in the potential of everyone and through her books, keynotes and workshops helps adults and children grow in their confident approach to what life has to offer.
Beth has been part of the wider team of the Women's Fund for Scotland on and off since 2006, in 2021 we were delighted that she re-joined us as Trustee!
---
Rebecca Bonnington
Rebecca successfully ran her own recruitment business from 1999 to 2008 and set up her coaching and training business in 2009. In 2000, Rebecca established the first ever legal awards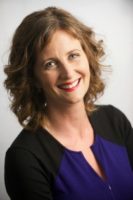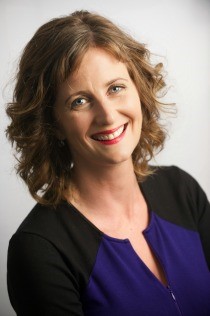 ceremony in Scotland, successfully running the Scottish Legal Awards for seven years in conjunction with her other businesses.
Her passions are developing people and business. She works with high growth companies, large corporates and start-ups to develop their people and identify and exploit sales opportunities. She is one of RBS' executive coaches, selected to coach their top 100 executives.
Rebecca is currently working as a consultant to several entrepreneurial businesses, advising on growth, and sales strategy and has recently joined Shirlaw's Group who specialise in growing, funding and helping owners exit their businesses.
She trained with Dr Richard Bandler, the co-creator of NLP (Neuro Linguistic Programming) and has received a personal recommendation from him for her training courses.
Rebecca is the author of "How to Outshine the Rest" and "The Sensible Person's Guide to Health, Wealth and Happiness. She is currently working on her first fictional novel.