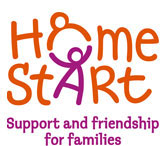 Home-Start Wigtownshire is a local independent charity offers free and confidential advice, emotional and practical support to families who have at least one child under the age of five.
Trained volunteers visit families in their own homes offering friendship and assistance with everyday difficulties. They also offer group support which is a chance for families to socialise with others who are living in similar circumstances.
Home-Start Wigtownshire provide three family groups in the area and with an increase in demand they are now running a 4th group in Stranraer. This group is a valuable resource by both families and referrers. The family sessions provides a safe and welcoming environment for attendees to make friends, receive peer support, and gain advice from staff and volunteers without judgement. Dads are also encouraged to come along as it allows them to see the positive impact of the group improving family dynamics.
The fourth group has been subsidised by funds raised from a coffee morning and afternoon however this money will run out by the end of September. The award of £2000 will ensure the stability of this group for the remainder of the year.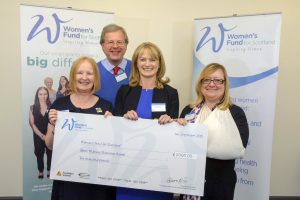 Mary Wilson from Home-Start Wigtownshire said; "We are delighted with our £2,000. We will be able to continue our group and support our local women. Presenting at the Women's Fund for Scotland has been a great experience which we ourselves have learned from, this funding will be a big help to our organisation.