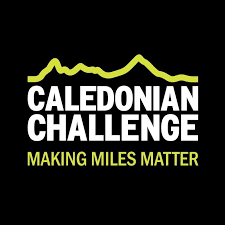 The Caledonian Challenge is one of the longest running endurance events in the calendar. Individuals sign up to test their mental and physical stamina while tackling 54 miles in 24 hours or 24 miles in 12 hours. The Caledonian Challenge is one of Scotland's toughest challenges.
"Harder than you think. More rewarding than you can imagine" is the phrase used to describe the 24 mile challenge on the official website. The route beings at Glen Nevis. The Caledonian Challenge joins the route of the West Highland Way to Kinlochleven. From Kinlochleven the route zig-zags from sea level to the 550m summit of the Devil's Staircase. The challengers power through to finish at Glencoe ski centre.
Three teams in support of the Women's Fund for Scotland signed up to tackle the 24 mile journey and began their training and fundraising efforts. The teams decided to push themselves mentally and physically to raise funds for the women in our communities. The Women's Fund teams were: Women's Fund Stravaigers 1, We just popped out for a pint of Heineken and Women's Fund Wanderers. (It is not too late to support the teams, click here for an update on the fundraising totals so far). You can read Gwen's story about completing the Cal Chall here! 
The Women's Fund Wanderers in Action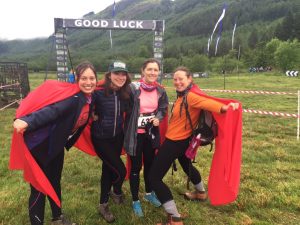 The preparation paid off as all three teams completed the 24 mile challenge. A HUGE congratulations and a MASSIVE well done to all the challengers – what a brilliant achievement!
The Women's Fund Stravaigers 1 & We Just popped out for a pint of Heineken finished in 10hr 2 mins and the Women's Fund Wanderers 10hr 44mins. The Stravaigers 1 have exceeded their target of £1,500 and raised £2,223 so far.
The team members should all be massively proud of themselves. The achievement will support a range of diverse women all over Scotland. The difference the Women's Fund makes to Scottish Women also has a positive ripple effect on the surrounding family members and the wider communities.
Could you complete the Cal Chall?
Save
Save
Save