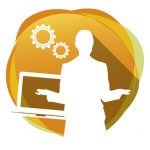 Investment theme: Building skills and confidence
Purpose:
Towards the cost of an International Women's Day event.
Amount awarded: £3500
Location: Fife
Full description
The grant will be used to support a week of events which will have an emphasis on promoting women's positive mental and physical health and well being. A variety of information and education will be provided by a wide range of multi agency staff throughout the week. The aim is to raise awareness of services and how to access them, raise awareness of screening and prevention of ill health as well as self management for women with chronic diseases in the community. By providing information, encouraging and supporting women the goal in the long term benefits are that amore sustainable impact on the local health problems may be achieved.