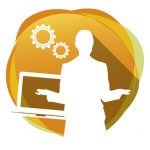 Investment theme: Building skills and confidence
Purpose:
to contribute towards running training sessions, volunteer expenses, venue hire, refreshments, printing and postage.
Amount awarded: £2000
Location: Glasgow
Full description
The grant will contribute to towards the cost of a series of eight monthly training courses (leadership, how to run community social enterprise, food and hygiene programme and social networking) to benefit at least 30 African Women, aged between 21 and 45 from Glasgow and Paisley. The courses will take place at weekends at the African Arts Centre in Ibrox from June. The project will introduce confidence and enterprise to underserved African women, in order to broaden their experiences, raise their aspirations and enhance their learning and employability skills. They will learn to participate in group processes, build consensus and become more engaged in their communities, to help them face the challenges of social and financial exclusion, whilst developing their leadership and enterprise skills.