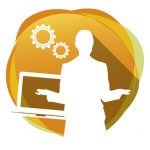 Investment theme: Building skills and confidence
Purpose:
Towards the cost of creche workers.
Amount awarded: £5000
Location: Glasgow City
Full description
The grant will be used to fund one aspect of our Parenting Support Program. This will be to provide sessional crèche workers for a crèche, to make it possible for women to attend educational activities organised by us. Both the crèche and the seminars/workshops will be held in a local community centre. They also plan to conduct one mother and toddler session to allow mothers to meet with their children and facilitate social interaction. They would like to introduce different topics of discussion in these sessions, perhaps about child care, parenting or issues related to the local community. In this way we wish to support women and help them contribute to community issues. They plan to buy educational material and toys for the crèche.