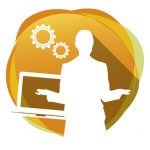 Investment theme: Building skills and confidence
Purpose:
To contribute towards the cost of researching, writing and presenting a new theatre production based around the topic of sex trafficking called 'Roadkill'.
Amount awarded: £5000
Location: Glasgow City
Full description
The grant will cover costs of producing a new issue based theatre piece relating to sex-trafficking. The costs include fees for writers and performance, technical & production costs, marketing and materials. The production will take the form of a site-specific performance which will take a small audience of around 12 people per night from the Tron Theatre by bus to an external location. The work will be supported by an awareness raising outreach programme.