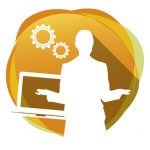 Investment theme: Building skills and confidence
Purpose:
to contribute towards purchasing IT equipment, venue hire, providing a mobile creche and purchasing arts and crafts supplies.
Amount awarded: £2000
Location: Glasgow
Full description
A grant will contribute to the operating costs of the organisation in their first year contributing to the hall hire (£3000) in Whiteinch Community Centre. The remainder of the start-up costs and annual running costs are being sought from Awards for All. ANYiSO has been providing informal support meetings in the house of their founder with 30 women in attendance. They aim to formalise the meetings and access a venue which will have a larger capacity and offer other support opportunities. 50 women will potentially benefit from the Whiteinch support group. The group will offer isolated and vulnerable BME women, significantly damaged by their experience of gender related violence, an opportunity to reduce their isolation and access professional and peer support.