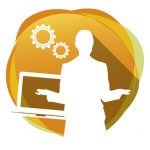 Investment theme: Building skills and confidence
Purpose:
to contribute towards the running costs of the Audacious Women Festival in February 2017.
Year of grant: 2016
Amount awarded: £2,000
Location: Edinburgh
Full description
A great will contribute towards the cost of the festival to be held in Edinburgh in February 2017. It will contribute to authors' and workshop leaders' fees and expenses (£1300), room hire (£300), marketing and admin costs (£200), and printing (£200). The festival aims to showcase women's achievements and to encourage women to participate in workshops and activities which will take them out of their comfort zone and help them to break down the personal barriers they may have created to reaching their full potential. The festival will make a significant contribution to building the skills and confidence of women in Scotland. The events and exhibitions will showcase what women have and can achieve. Workshops and opportunities for performance will help women to develop skills.