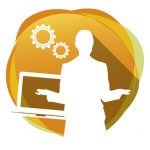 Investment theme: Building skills and confidence
Purpose:
To cover the cost of the creche cost to allow the group to continue meeting.
Amount awarded: £3150
Location: West Lothian
Full description
The grant will contribute to the cost of crèche expenses for a year in order to allow the women to meet on a weekly basis and to allow them time to develop their activities and give them breathing space to plan fund raising events and grant applications for the following year. The group plan to run confidence building and self esteem based activities and to help build up life skills for their members whilst giving them a rare break from their children.