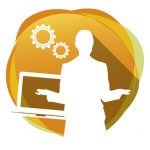 Investment theme: Building skills and confidence
Purpose:
To hold an International Women's Day event which will include alternative therapy treatments for 35 women from a mother and toddler group in Forth.
Amount awarded: £640
Location: South Lanarkshire
Full description
The IWD celebration will allow the women to sample treatments such as Reiki, Indian Head massage, crystal therapy, hand massage and facials. These are therapies that many of the women would not usually be able to access. It will also be a social event for the women to help reduce isolation they feel from living in a rural community.