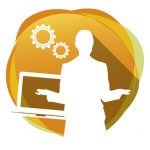 Investment theme: Building skills and confidence
Purpose:
to contribute towards the cost of running the CIC Start into Construction training course
Year of grant: 2016
Amount awarded: £30,000
Location: Glasgow
Full description
The grant would contribute towards delivering two 'CIC Start into Construction' training programmes per year. Total costs per year are for coordinator time (£2,900); tutor fees (£5,000) participant transport costs (£2,000) and advertising/stationery (£100) to deliver 2 x 8 weeks structured offsite training followed by a 2-week work placement and mentoring support for an additional three months as well as funding 4 taster sessions - 2 x 'Show and Tell' events where trades tutors demonstrate bricklaying, carpentry/joinery etc and attendees try out the same activity and 2 x 'Meet the Role Model' talks from women who have obtained apprenticeships/forged successful careers within the industry. Aimed at women with little or no experience in the industry who face additional barriers (caring responsibilities, financial dependency, cultural disadvantage etc), it is anticipated that 110 women per year will benefit.