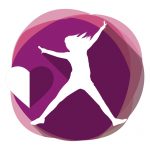 Investment theme: Improving health and well-being
Purpose:
to contribute towards the cost of running a 10-week girl's health and wellbeing programme.
Year of grant: 2016
Amount awarded: £1,500
Location: Edinburgh
Full description
A grant will enable the project to run a 10-week programme of individual and group support to improve the health and wellbeing of 12 young women aged 16-19 from across Edinburgh. They are applying for £1500 to over the staff costs of the project. Other project costs will be met from the organisation's own resources. The project will help young women who face mental health issues which affect their wellbeing and life chances. The weekly sessions will focus on a range of health issues including diet, substance misuse and body image. They will also aim to help the young women develop strategies to manage their stress and anxiety. The exact content of the sessions will be determined by the needs of the young women who attend.