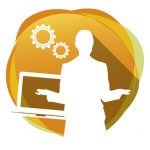 Investment theme: Building skills and confidence
Purpose:
Towards the cost of eight rowing blades.
Amount awarded: £1400
Location: Glasgow City
Full description
The group have just purchased a new rowing boat for eight persons and two coxed fours. Their growing women's squad are now looking to train and compete in these boats on a year round basis. Unfortunately the group have only eight rowing blades between the men's squad and women's squad. The men's have been using the blades on a daily basis and its difficult to see how they are all going to use the eight blades at the same time. These blades will be earmarked for the women's sole use and will be lighter and smaller than pre existing blades and therefore much more appropriate for the women's group.