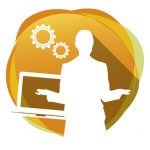 Investment theme: Building skills and confidence
Purpose:
Towards the cost of a class in bicycle maintenance, mailing/publicity, tutor, hall, catering and handouts.
Amount awarded: £285
Location: North Ayrshire
Full description
The event is a class in bicycle maintenance which will complement our programme of rides by giving women the basic skills to maintain their bikes and carry out repairs at the roadside. Lack of these skills has proved to be a major barrier to women using a bike. The class, coupled with the programme of rides, should give participants the confidence and ability to cycle alone. A trained tutor will provide practical, hands on tuition during which women will work on their bikes and experience how to deal with breakdowns.