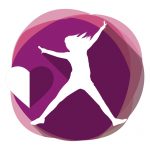 Investment theme: Improving health and well-being
Purpose:
To cover costs of hall rental.
Amount awarded: £2000
Location: GLASGOW
Full description
The application is to support the provision of weekly street dance classes to children and young people in Summerston and Maryhill areas in Glasgow. Funding will contribute to the monthly costs (£270/month) of the hire of the community premises in which the dance classes are held. The dance classes are held in a community base which is accessible to the children/young people involved. They provide access to an affordable activity which is attractive to children/young people. A charge of £3/session is made. However, fees are waived if parents are unable to pay. The classes offer a basis for a sustained engagement in physical activity. The community centre offers a venue for the showcase which makes the activity visible to the community as a whole. The classes are attended by 56 children/young people each week. 66% (38) are girls/young women.