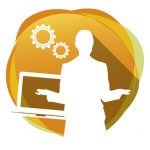 Investment theme: Building skills and confidence
Purpose:
Towards the cost of a sewing class for up to 10 women.
Amount awarded: £3980
Location: Fife
Full description
The grant will be used to run a 3 week sewing class course for up to 10 women. This will encourage and enable the women to practice their English, gain a new skill and socialise in an informal and confidence building atmosphere.