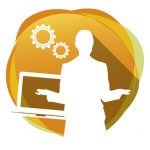 Investment theme: Building skills and confidence
Purpose:
to contribute towards running workshops/jam sessions and a showcase event.
Amount awarded: £741
Location:
Full description
The grant will cover the cost of 10 evening workshops; 1 jam session, 3 standalone workshops - 'Introduction to DJing', 'Songwriting' and 'Sound engineering and music technology' (2 hours each, run by paid (self employed) tutors), 1 showcase event in a public venue with bands formed by both spring and autumn term participants. The funding will contribute to venue hire, tutors, equipment and volunteer expenses. The organisation plans to cover 45% of the costs through donations, and have already recieved donations through Indie GoGo, and from participants that are able to make a donation. It's estimated that 82 people will benefit directly from the project. 57 women have already registered an interest in attending session in the autumn term (which is when these workshops/ events would run).