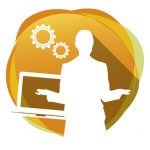 Investment theme: Building skills and confidence
Purpose:
To contribute towards the cost of hall hire for a year to allow the group to plan and deliver training to their members. Part of the grant would also pay for a laptop and insurance.
Amount awarded: £2199
Location: East Renfrewshire
Full description
Funding is sought for the costs of running a weekly support / training group for the year 2009 – 2010. This will include the costs of a meeting place, insurance for activities used for fundraising and the costs of a laptop and printer used for advertising their activities and fundraising events as well as further training. Funds are needed to complement funds already received for their training and activities but which did not include provision for a place to hold these events. This is a local group of parents in a deprived area that have established the group themselves to increase the quality of their lives through support and the provision of training in beauty treatments and complementary therapies. The group is now run without any paid staff.