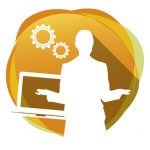 Investment theme: Building skills and confidence
Purpose:
to contribute towards delivering workshops.
Year of grant: 2019
Amount awarded: £8,315
Location: Glagsow
Full description
£8,135 of funding will expand GCP's Personal Development through Crafting project. Costs include staff (£2,061), participant travel/refreshments (£2,950), volunteer expenses (£1,250), craft resources and sewing machines (£1,954) and marketing (£100). 25 facilitated, 3-hour workshops will support 20 women to learn crafting and the basic skills required to begin small social enterprises. This will be delivered in partnership with Rags-to-Riches, a local upcycling charity with experience in mentoring other new social enterprises. The project will build on current activities, working with beneficiaries coming from different cultures and background. Many of the women will have experienced trauma and/or displacement, whilst others may present with mental health issues. All are currently unemployed. Having set up sustainable enterprises, GCP will build upon their improved confidence to support women into education and employment.