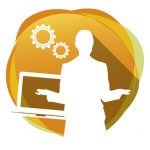 Investment theme: Building skills and confidence
Purpose:
To contribute towards the cost of running a women-only cooking skills group for women with acquired brain injury.
Amount awarded: £600
Location: Glasgow City
Full description
A grant will cover the cost of providing weekly cooking sessions for the women's group for 6 weeks. The sessions will be run by Food for Thought in Headway's premises for a core group of between 8-10 women. Cooking is a complex task for someone with an acquired brain injury as making a meal becomes a detailed thought process. They lack confidence as there is an increased risk of making mistakes and causing themselves injury. The women feel deskilled when unable to make themselves a meal anymore and having to rely on a carer reduces their independence. Some rely on processed foods which are not the healthiest option to live on. The sessions will increase their confidence, independence and encourage healthy diets. The group will evaluate the sessions to establish if there is an ongoing need for them in the future.